President of BTCIC Attend the Opening of the New International Airport in Ashgabat
At the invitation of Mr. Dovran Kerimbergenovich Hodzhaev,president of the Chamber of Commerce and Industry of Turkmenistan (CCI) Mr. Georgi Agafonov, president of the "Bulgarian Turkmenistan Chamber of Industry and Commerce" (BTCIC),attended the official opening of the new international airport in the capital of Turkmenistan, Ashgabat.
Exactly at 8.00 а.m. on 09.17.2016, with the participation of President Mr Gurbanguly Berdymukhamedov and numerous honorary guests from abroad began thecelebrations on the occasion of the opening of the main "air gates" of the country - the airport "Oguz Khan."

There were hundreds of the guests of the country including heads and experts of largest international transport and other organizations, top managers of such large air companies as «Boeing», «Airbus» and others.

The International Airport, put into exploitation in Ashgabat and being the largest in the Central Asia, occupies almost 1200 hectares and includes more than 100 facilities.
It is designed to replicate the shape of a soaring falcon, will be a great fit to the capital city which already boasts several other unique structures, including a publishing house in shape of an otheropen book.
Total area of the main building of the terminal with capacity of 14 million passengers per year is more than 190 thousand meters. Together with second terminal for 3 million passengers, the modern airport will be able to serve more than 17 million passengers per year or around 2 thousand passengers per hour. More than 200 thousand tons of cargo will be able to transit via cargo terminal.

New airport has two airstrips with all necessary infrastructure and total length of 3800 meters. Air traffic control service is provided with super modern navigation equipment. The Airport is able to receive airplanes of any types and cargo capacity providing the service at international level.
The new international airport,the cost of which is estimated at more than two billion US dollars,is built by Turkish company "Polymeks Company".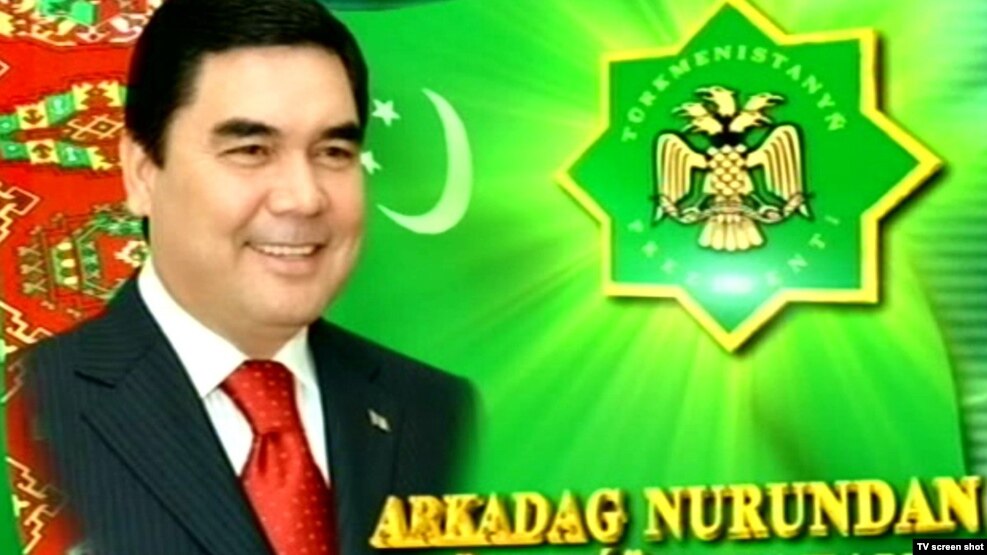 The Leader of the Nation ,President Gurbanguly Berdymukhamedov, said during the opening ceremony that Turkmenistan has "all the opportunities to become a transport bridge facilitating economic cooperation between Europe, the Asia-Pacific region, and South Asia.With an advantageous geographical position at the crossroads of regional and international communications routes, our country has a solid transit potential we aspire to realise to the maximum,"
He noted the symbolism of the date of putting new capital airport into exploitation – exactly one year until the beginning of V Asian Indoor and Martial Arts Games. It is personnel of national aviation service, who will be the first to meet numerous guests of our country, participants and spectators of the Games.Under preparation to the Games, which will be held in 2017, the number of flights including for passengers from Asian region is planned to be increased during Asian Games.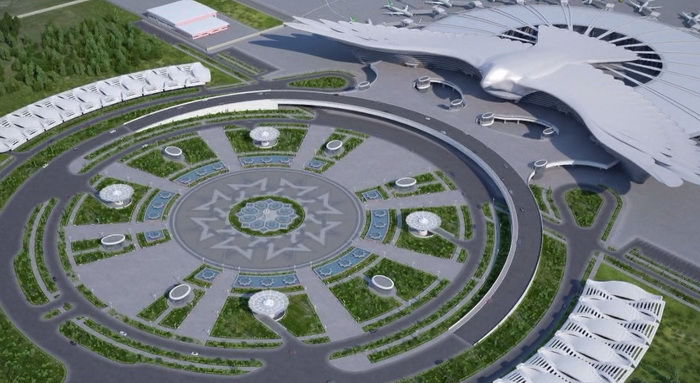 Foreign guests made speeches during opening ceremony of International Airport. There is official representative of the World Guinness Book Jack Brockbank, who brought World Guinness Book certificate for Ashgabat International Airport for the biggest (705 square meters) ornaments image, which decorated main passenger terminal.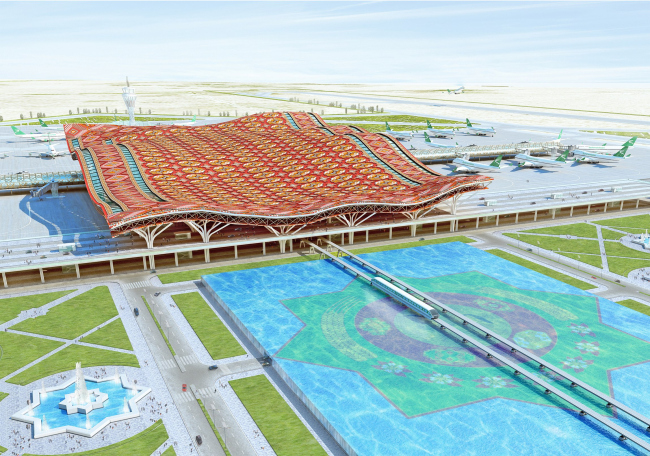 President of «International Property Awards» and founder of «International Property & Travel» Stuart Shield brought another good news. He declared on decision of «International Property & Travel» magazine to award this unordinary facility with «Construction Excellence Award» that recognize outstanding architectural concept, quality of project planning and construction of this large and complicated object.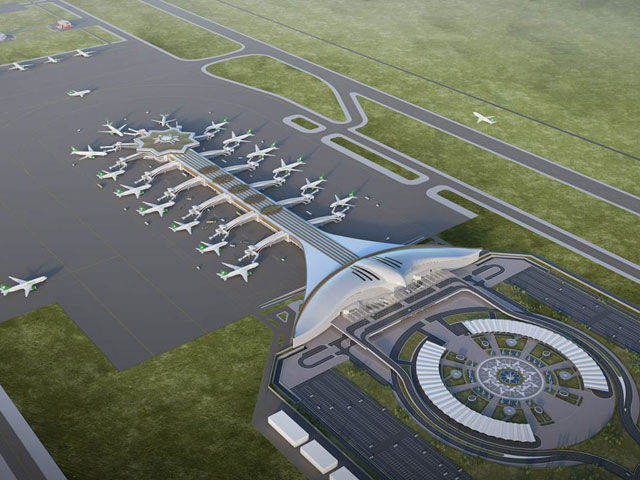 Mr. Shield said that for already 26 years he awards prizes for the best construction projects of the world but new airport complex of Ashgabat made special unforgettable expression by its unusual original design.

Executive Director of «Business Initiative Directions» (BID) Farank Calvino presented «International Star Award for Quality» prize.
Ashgabat International Airport has received a certificate confirming conclusion of all the works on preparation for commissioning. Dr. Ralf Gaffal, Managing Director, Munich International Airport,Germany, handed the document on compliance of the airport management system with international standards .
See thevideo of the new airport:https://youtu.be/TOru2aUJwkQ
President Gurbanguly Berdymukhammedov opened airport "Oguz Khan":https://youtu.be/EP3S0CULpNw
BTCIC
17.09.2016